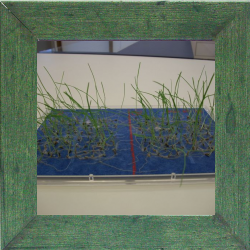 Does Integrity Seed Lab provide sample bags?
Yes, we can provide you with sample envelopes. Just let us know if you require small or large envelopes, large envelopes would be for large seeded crop kinds. We can mail the envelopes out to you or you may pick them up at 1038 Arlington Street, Winnipeg.

How much seed do I send for testing?
The sample size depends on the test requested, for a Purity on grasses at least 250g and a germination on grasses at least 50g. A Purity on large seed crops at least 1 kg.

What is the typical turn around for tests?
The turn around time for purities is within 3 days of receiving the sample. Germination results will be done according to test requested and sent out on the day of counting.

How do I communicate my testing needs?
When submitting a sample be sure the test you are requesting is marked on the sample or we can provide an envelope so you can check off the types of tests you require.

How will Integrity Seed Lab send me my test results?
Integrity Seed Lab can send the results to you by faxing them, emailing them or you can sign up for web results. Just let us know which way you would prefer. Original certificates will be mailed out to you along with your invoice.